1 Liter 

LASH CLEANSER CONCENTRATE
Disclaimer: Coconut Scented Liter is tan in color. 

Our 1 liter BATHE LASH Cleanser Concentrate, provides you and your client with gentle and natural ingredients.
We recommend diluting the concentration by mixing 1-part concentrate to 2-parts distilled water in a foaming pump bottle, give it a little shake and you're done!
Natural Ingredients

pH Balanced 

Can fill up to FIFTY 60ML foaming bottles

Oil Free, Paraben Free, Sulfate Free, Fragrance Free, No Artificial Colors 

Removes Oil, Dirt & Makeup Residue (can be used for all around face!)

Improves Retention, Conditions and Hydrates lashes

Made in the U.S.A! 
Ingredients: Aloe Vera Juice, Cocamidopropyl betaine (natural surfactant), Vegetable Glycerin, Oat Extract, Honey, Rose Ether. 
Glycerin is a common word used in the beauty industry. Obtained from either animal fat or vegetable. The glycerin we use is derived from vegetable sources and is water soluble, it is not oil based.
Disclaimer: If you make your own labels for your foaming bottles at home, keep in mind in order to retail your foaming bottles they must be FDA compliant and you must list the ingredients as a legal requirement, when you order our Bathe Lash™ BATH CONCENTRATE make sure to order our BATHE LASH Ingredient Labels.
View full details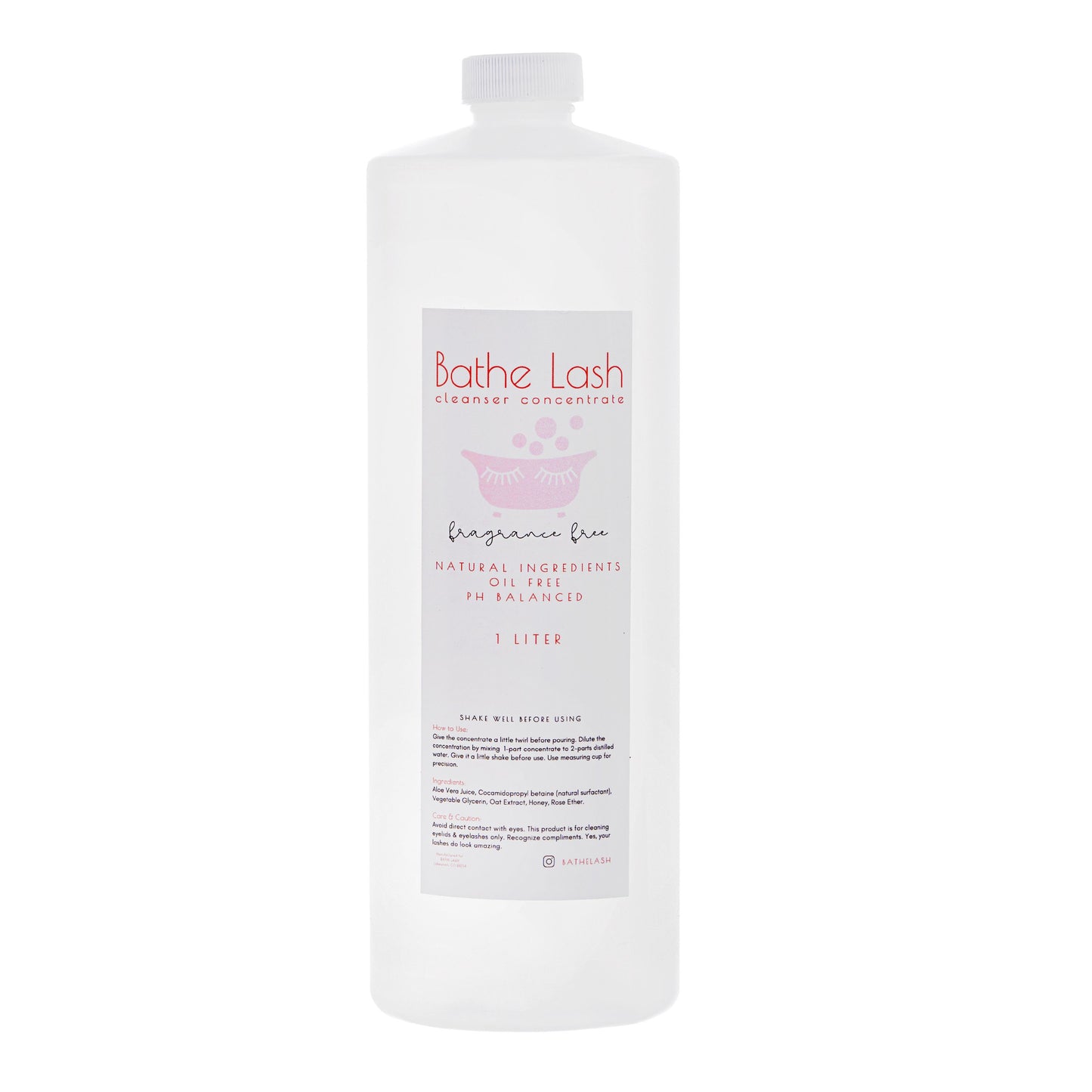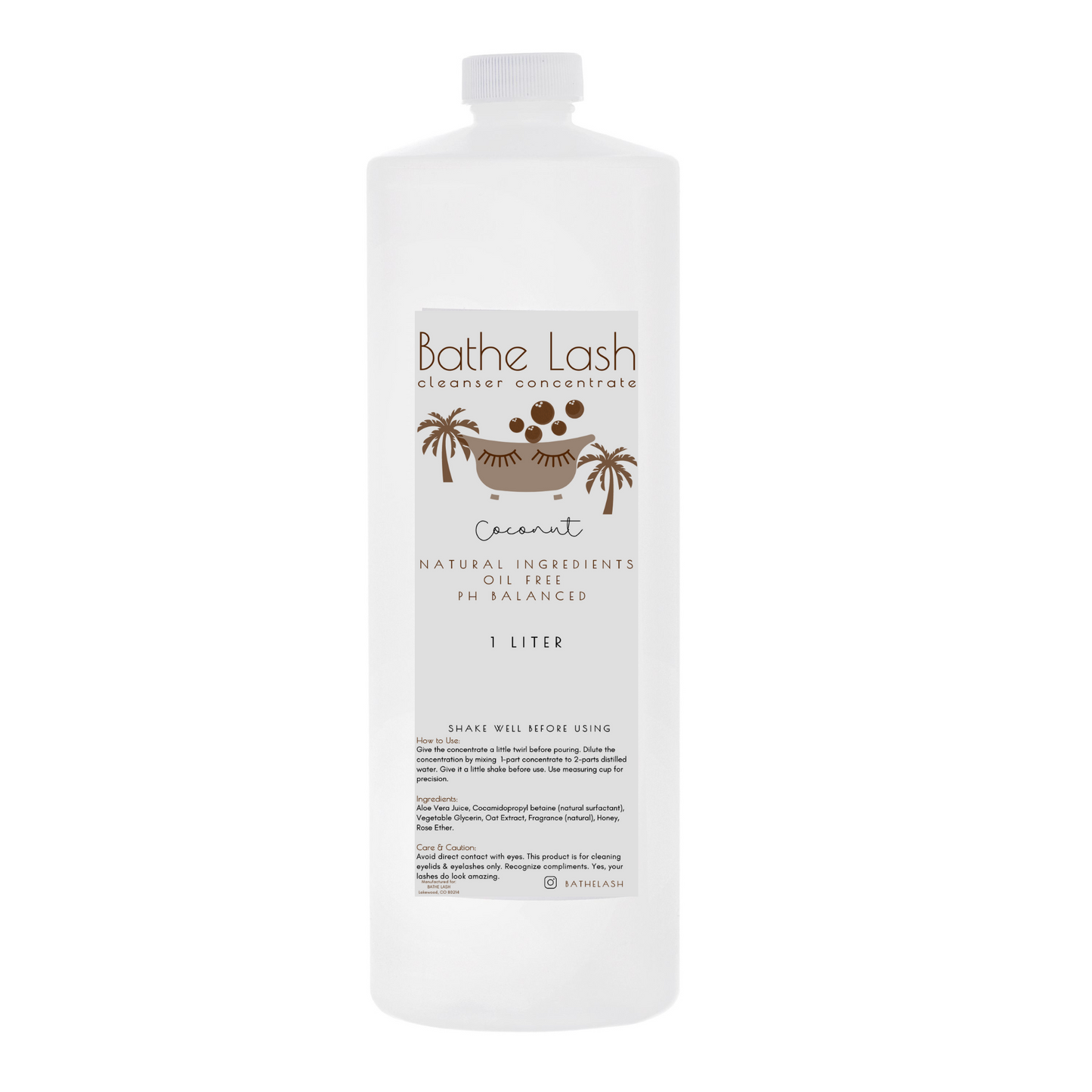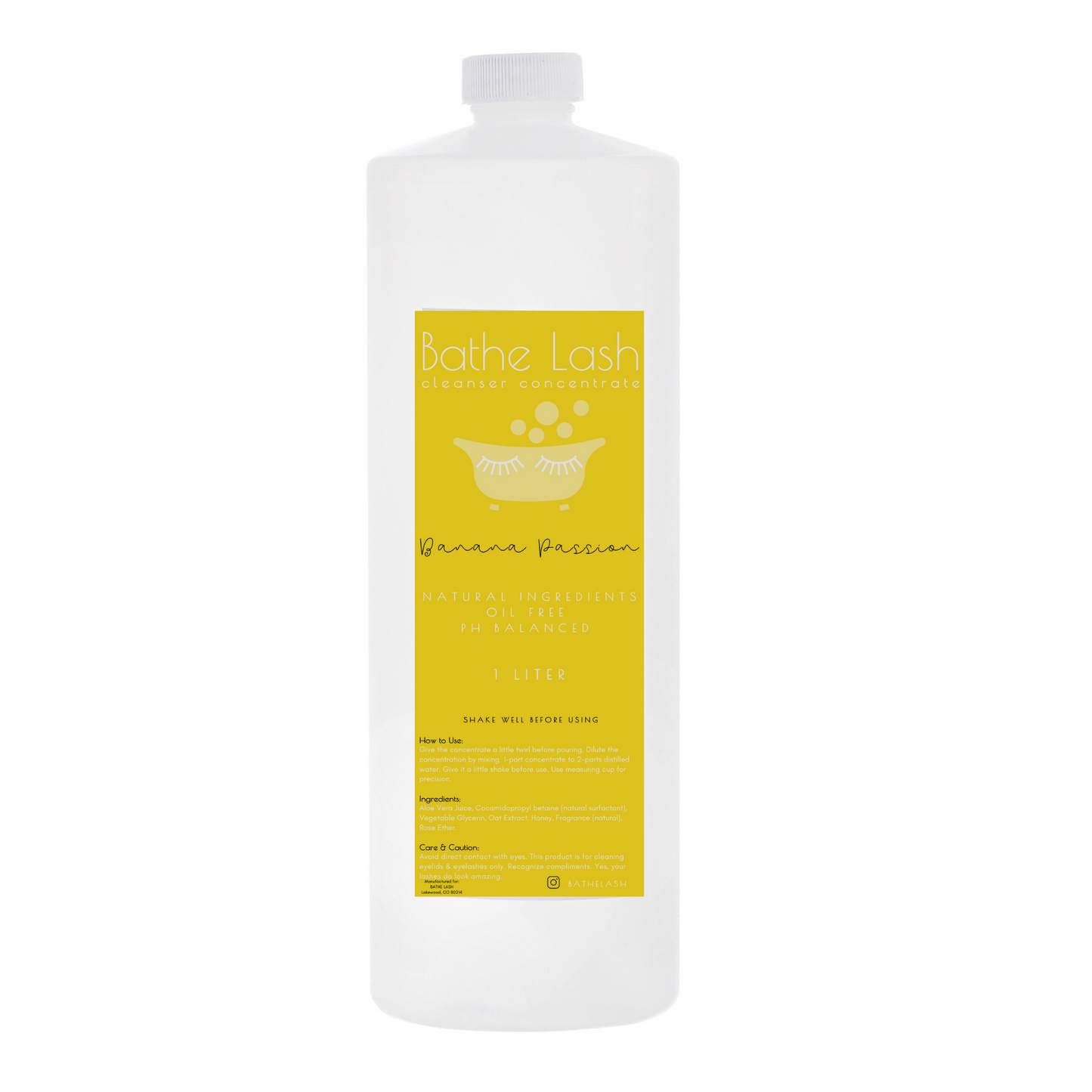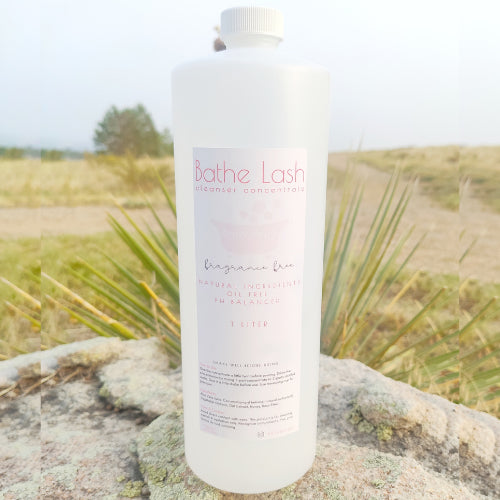 OUR COMMITMENT
COMITTED TO NATURAL INGREDIENTS

Bathe Lash's mission has come to fruition and we have sourced nothing but the best natural ingredients that are safe, simple & effective while maximizing retention. Never any synthetic junk.
FAST & INSURED SHIPPING

We process our orders daily. Our current Processing time is 1 business day and we thrive to ship out your order the following day.
EASY RETURNS

We make returns easy!

Simply contact us using the same email address as your order.

We respond quickly during office hours 9-5pm MST.
BASED AND MADE IN USA

Based in the Rocky Mountains.
Multicolumn
1/2 Gallon Lash Shampoo

-Makes 38 qty foaming pump bottles (50mL)

OR

-Makes 63 qty foaming pump bottles (30mL)

1 Gallon Lash Shampoo

-Makes 75 qty foaming pump bottles (50mL)

OR

-Makes 125 qty foaming pump bottles (30mL)

2.5 Gallon Lash Shampoo

-Makes 189 qty foaming pump bottles (50mL)

OR

-Makes 315 qty foaming pump bottles (30mL)